Whoa. It's been a while since we've been here on this tumblr, huh? Just wanted to let you know that we record a new song and are releasing it with hopes to raise some money for Respond and Rebuild, who are cleaning up the garbagey moldy mess that Hurricane Sandy left in the Rockaways. We are not requiring a donation for you to download it (that ain't our style) but we ARE...
JEFF ROSENSTOCK SOLO "MIXTAPE (?)"
Hey, everyone. In honor of this solo tour I'm doing with my buddies in Andrew Jackson Jihad and Future of the Left, I've put together a new solo record. It's called I Look Like Shit and it's not so much a rallying cry to start a solo career as much as it is a bunch of new stuff, a bunch of covers and some stuff I've been working on the past few years that has never...
HARD GIRLS + REALLY RECORDS!
Our buddies in the band Hard Girls are releasing their first full-length record through Jeff from Bomb the Music Industry's label REALLY RECORDS!!! We are starting a fundraising campaign to help raise the money for pressing. You should go over to http://hardgirls.reallyrecords.com to learn some more about it and then also PRE-ORDER THIS RECORD! Once our goal is reached we will release this...
POST-TOUR-POST
Hey everyone. I've been sitting in lil' office in my apartment working all morning and have decided to take a break to thank everyone for coming out to see us on this tour, especially to those of you who took the time to say hello to us, say nice things, sing along, buy us beer, make us jalapeño tequila (!), give us the local beer or snack in your town, hung out with us although I am...
WHERE DO YOU WANT US?
We have gotten a lot of nice people saying some very nice things about us. Thank you. We are doing our best to hit a lot of spots one last time, just like we are doing on this tour. So, if you live in a place we have never played, feel bummed out that we will never play there and you can set up a show, please send an e-mail to places@bombthemusicindustry.com. We will do our best to pass through...
HERE COME THE WATERWORKS...
This is a weird thing to write that I don't want to write. But it was agreed on that it would be "mean" if I didn't… I've been putting it off all day, and now that the record collection is alphabetized, all mail-order is done, and my groceries are color-coded seems like I gotta do it. (EDIT: I even waited a full day before posting this. oh boy.) There's a very very good chance this upcoming US...
GONNA MAKE IT THROUGH THIS YEAR IF IT KILLS ME!
Holy smokes, what a tour! It started with a flight to Australia, ended with the Night Owls Print bosses getting married and had MOTORCYCLE ACCIDENTS! BROKEN BONES! TWO POSSIBLE LAWSUITS! DEBRIDING INFECTIONS! EVICTIONS! DYING PETS! WINDSHIELD MISHAPS! AN OIL CHANGE! RICK JOHNSON!!! I want to thank everyone who was super kind to us on this tour, especially in places we had never been to before...
THRILLING
INTERVIEW
QUOTE UNQUOTE RECORDS IS BACK!
quoteunquoterecords: You haven't heard much from us in a while. It's like we needed some supercharged force of positivity to bring back the free tunes. Thankfully, Adam Demijirian and his Brave Little Abacus buddies gave us their (sadly) final EP Okumay which is available for download RIGHT HERE RIGHT NOW!!! I can't stop listening to it. Get into it. Also, here's a pretty sweet video of their...
(fixed) (at the request of a bunch of people, please click here to enjoy a pop-up free, non-corporately sponsored download of "snow charges")
THE ARROGANT SONS OF BITCHES ARE PLAYING THEIR...
So… the question is probably why are we playing reunion show? I think a weirder question is what the hell is in the air in 2012 that everyone is playing reunion shows? Does this shit seem weird to you? It's all a conspiracy, man. When ASOB broke up, it was pretty messy. Some of us didn't talk to each other for years. When I came back home from Georgia, it seemed like it would...
Feminist Playing Cards →
What Dave said… iymi: This is great! I'm going to donate right now so I can get a pack. You can see Marissa's artwork in the background of the Matt Pryor footage. Liz and Ramsey are all over IYMI and I'm excited to see what Cristy, Jacki and Lauren do too. Donate! fuckyoulizprince: Please visit the kickstarter page for the feminist playing card project I'm involved in;  14 artists were...
nicholasboyd asked: How did "Can't Complain" end up being played on The Office?
BOMB THE MUSIC INDUSTRY! / CLASSICS OF LOVE / MIKE...
HEY EVERYBODY! We are super excited to tell you that in March we'll be playing the first three east coast shows Classics of Love have ever done! Then they're going home. Who's Classics of Love? It's Jesse from Operation Ivy (!) making insanely good punk rock with Mike, Morgan and Max from Hard Girls/Shinobu/Pteradon (!!!). Here's one of their songs: Also on these...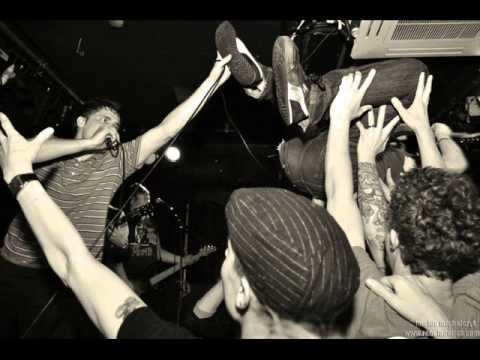 Bomb the Music Industry!: YOU'RE BEING WARNED... →
Have we played any non-all ages shows? I did forget to mention that if you're under 16 at THIS particular show, you can have a "guardian" come there with ya. But other than that, I'm pretty sure that every show we've played since 2007 (in the states) has been all ages. Fun fact: Did you know that we have been charged up to $500 extra in some venues simply for saying...
YOU'RE BEING WARNED...
Although no one has called us out on this, we have been playing a handful of shows that a bit more expensive than $10, the most recent of which is a show with Das Racist on Long Island. We don't plan on making a habit out of this, and we will ALWAYS fight tooth and nail to make our headlining shows $10 or less (I think in one case in Toronto last year, it had to be $13 or it couldn't...
Love this guy.
Bomb the Music Industry!: A QUICK THANKS... →
Well then it's pretty strange that I care so little about my body, possessions and what happens to myself that I took genuine concern as an insult! But thatttttttttt's my life!! Sorry for the jerkiness. sleepspots: bombthemusicindustry: I think this person's mad at me. I'm sorry I jump into the audience sometimes, but I NEVER expect to leave that situation in full health. What I...
Bomb the Music Industry!: A QUICK THANKS... →
I think this person's mad at me. I'm sorry I jump into the audience sometimes, but I NEVER expect to leave that situation in full health. What I was saying is that I thought it was nice that people were treating EACH OTHER well, and what I didn't say was that it was also nice that nobody jumped onstage with a seemingly specific intention of jumping up and down on top of my pedals...
A QUICK THANKS...
Hey, I neglected to say a few things last night 'cause I was having too much fun with my buddies… but I wanted to say this. 1) THANKS TO EVERYONE WHO BROUGHT TOYS! It's really nice when people go the extra mile to do something good… everyone who came to the show too, thanks a lot for supporting the cause, we ended up raising about $2,000 for Safe Horizon. YEAH!!! 2) WAS...
This Brooklyn Vegan Comment Thread Covers All the...
Titus Andronicus = S E C R E T G U E S T
Hey everyone!! Titus Andronicus is down for the cause and are playing tomorrow at our show in Greenpoint soooooooooo GO!
Watch
In which we discuss The Fest, more stabbing, and our accountant James.
the problem with spotify, etc. (a rant)
(AN UNPRECEDENTED PREAMBLE ADDENDUM: Reading this back it sounds a little complainy, so let me just make clear that I realize exactly how lucky I am that I play music in a band that people have heard, and I know people have largely heard my band because we have had our music on the internet for free for the past six years, and will 'til we ain't a band anymore.) Let me start off by...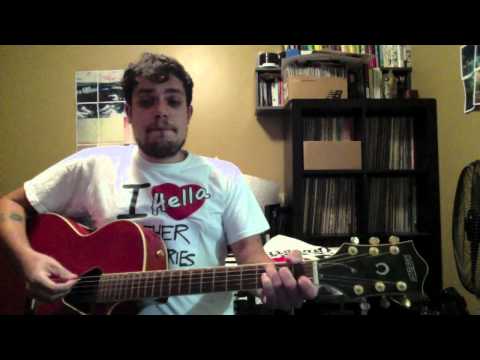 PROCRASTINATING AND READING TOUR BLOGS FROM ALMOST...
I read something about Black Flag in the van. Henry Rollins used to sit in the trailer as they were driving to their tour stops because he didn't get along with the van. Isn't that crazy. We all sit in the van. — FROM ASOB.BLOGSPOT.COM
WAIT, I WAS TOTALLY COMPLETELY WRONG. IT DOES GET...
IT DOESN'T GET MUCH MORE CORRECT THAN THIS:
IT'S THAT TIME OF YEAR AGAIN: GIVE US YR COLLEGES.
Hey everyone. Last year's Give Bomb the Music Industry! a Bunch Of Money That Your School Was Just Gonna Throw Away Anyway campaign was a TOTAL SUCCESS. Even in spite of some guy named Wiz Khalifa getting paid more than us and having a line around the block for tickets at one of our shows (ugh! as if!) Seriously though, we'd love to play at your school so you should get in touch with...
Watch
THIS IS THIS WEEK'S INTERVIEW FROM OUR WHIRLWIND PRESS TOUR BEHIND VACATION. THESE ARE LIVE QUESTIONS ASKED TO US ON YOWIE.COM. THANKS ERICA FOR BEING SO NICE TO US.
EVERYBODY THAT WE LOVE
Okay, so we just returned from a monster tour with The Sidekicks and had a great time. I want to thank everyone who let us stay on their floor, who fed us, who showed us around. I don't have any pictures (yet?) but here are some mentions and such: STAYING ON THEIR FLOOR: The parental contingent of the Keegans, the Starinsky's and the Climers stuffed us full of very tasty food and...
Hey colleges!
Hey there, colleges. So here's something fun, we're in the top 50 albums played on the CMJ charts! What? Huh? Bonkers! So thanks a lot for playing our record you's guys and if you go to a college and want to hear us, call up that station. Or if you have a radio show and wanna play us, play us! Thaaaaanks!!
Watch